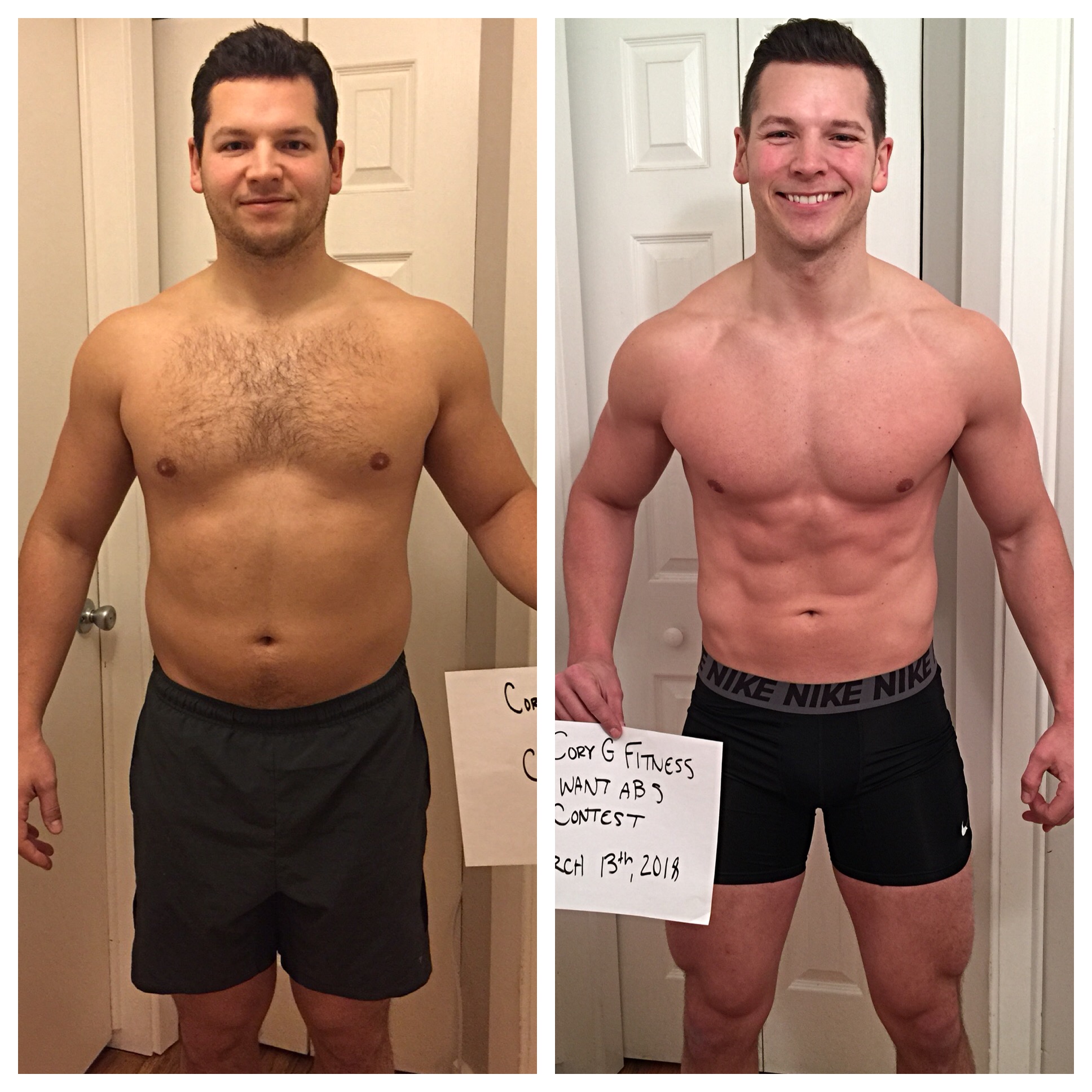 Welcome to CoryG Fitness! 
You're maybe thinking, "Oh another online fitness website."  Nowadays with the internet flooded with fitness trainers and programs, it makes it even more difficult to choose which is best for you.
The reason I created and began building the CoryG Fitness website, app & community is because I love helping people reach their fitness, nutrition and even mindset goals.  When people send me their Before & After pictures or their weightlifting videos on Instagram of them progressing, I get FIRED UP.  It drives me EVERY DAY to continue giving as much value to the CoryG Fitness community as I can.
With 20+ years experience in the fitness industry,  I LIVE AND BREATHE THIS SHIT.  I'm not sitting on the sidelines, rather I'm a daily practitioner of my craft.  It's not an overnight transformation, however I have experimented of the past 20 years and found ways that you can speed up your results.
Follow me daily as I help you reach the goals you have set out in front of you.
Take advantage of my world famous Anabolic Fasting protocol to help you get that six-pack!  Head over to the 4-Week Workouts section to see how jacked and strong the CoryG members have been getting on the Get Stacked Program.  The Articles section is filled to the brim with a variety of information with 20+ years of experiences on Mindset and what I have learned.  TAKE ADVANTAGE!
I'm here to serve YOU and my MEMBERS
With members in over 100+ countries worldwide, my passion to help and influence as many people I can in this world is only growing.  I genuinely care about my members, and I'll do everything I can to help them obtain their goals.  Time to step outside of your comfort zone!

IT'S TIME! SO WHAT'S INCLUDED?
The Mindset Manual E-Book: 176 pages

The Book of ABZ E-Book: 43 pages
Push yourself with over 400 daily workout options

130+ Sweat Workouts, 70+ Wifey Workouts, 200+ PUMP Workouts
Diet Plans:
Learn the World Famous Anabolic Fasting protocol, which is heavily documented on the website & classroom taught by Cory himself

4-Week Training Programs: Never get bored & updated monthly!
Over 5 years of Monthly Workout Programs!

GET STACKED – Train like the Golden Era Bodybuilders with a CoryG Twist… Best bring your A Game
Over 24 months of Cory's famous GET STACKED PLAN 
SQUATLIFE – Crazy Strength Gains by Squatting Daily
Over 24 months of legendary #squatlife program

STRAIGHT POWER – The All-in Strength program to increase your 3 Main Lifts
Over 20 months of PURE POWERLIFTING

130+ Articles written by yours truly.  Ranging from diet, training, mindset, motivation, and exercises. 
Video Library
Mindset Manual Speeches
150+ Knowledge Bombs (Exercise breakdown series)

100+ Anabolic Fasting or Members VLOGS
The GLOG – See what the my lifestyle is all about: direct insight into my Nutrition, Supplement Regimen, Training and More!
OPEN Q&A with Cory DAILY!!!
Over 700+ Previous BLOG Post
Community: Head over to interact with other CoryG members on our online forum JUST FOR YOU!!