Want 7 days of ARM Workouts for
FREE?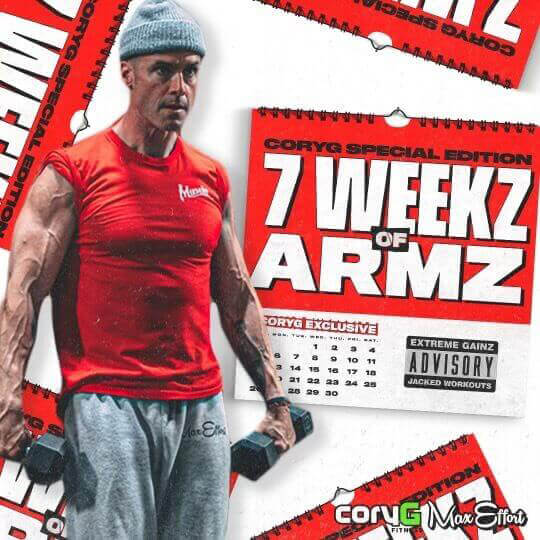 C'mon… who doesn't love a juicy-sick arm pump at all times of the day?
Not only will you get absolutely yoked from these 7 workouts, but your armz will be challenged like never before (potentially begging for mercy) 💯
Sooo do your Bi's, Tri's & Shoulders a favor and get yourself started on the 7 Day Armz Trainer 💪 💪 💪
We don't like Spam either. We don't share your email with anyone and we don't spam.
Workouts you'll receive FREE:
DAY 1
WHOA NELLY I'M PUMPED AS F**K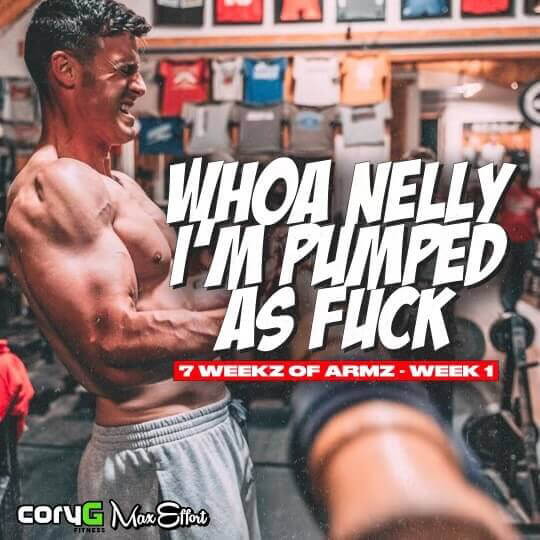 DAY 2
QUICK KILLA HOLY SH!T I'M PUMPED
DAY 3
HUMP DAY JACKITIS
DAY 4
ERRYDAY IS SWOLESDAY
DAY 5
FRIYAY PUMP_SET PUMP_SET
DAY 6
NOT YOUR MOMZ ARM WORKOUT
DAY 7
COCK DIESEL PUMP