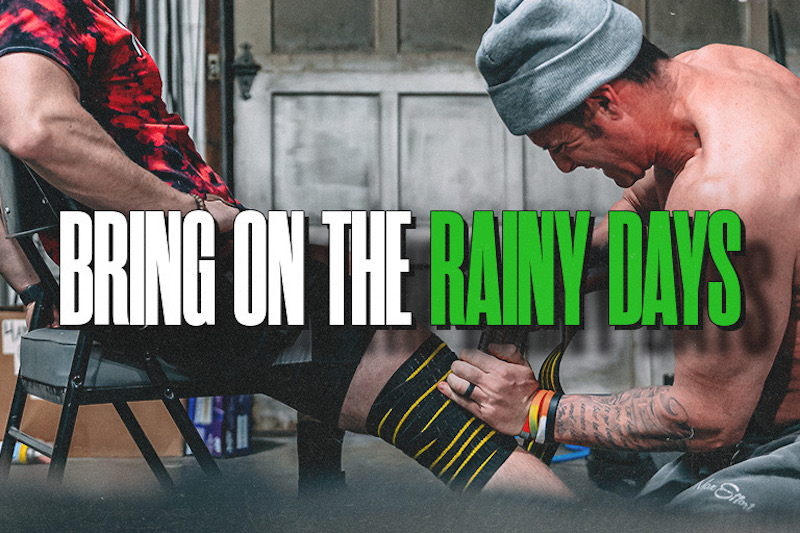 You ever wake up and check the weather to see what it's going to be like when you're lunging? What's your first thought when you see the 80% chance of rain? Then, more importantly, what do you do next?
Accept it
Be glad that it's fucking raining. Accept it as your only way forward.
Embrace the fact that you're going to be soaked head to toe. Once you accept it, being wet doesn't matter anymore. You get through it. You find comfort in the discomfort.
Is it easy? No. But this is what you're been training for. You're progressing forward.
The ultimate separator
The rainy days are the separator. The rainy days are the ones that make all the difference. The rainy days are the days no motherfuckers want to go through.
Don't shy away from them or give yourself the easy way out. Embrace them and come out the others side. Give it a try. You'll see exactly what I mean.
Join me every Monday for my I Love Mondays Newsletter.
1 email delivered to your inbox every Monday morning.
1 Workout
1 Thought
1 Quote.
That's it.
Start each week right!