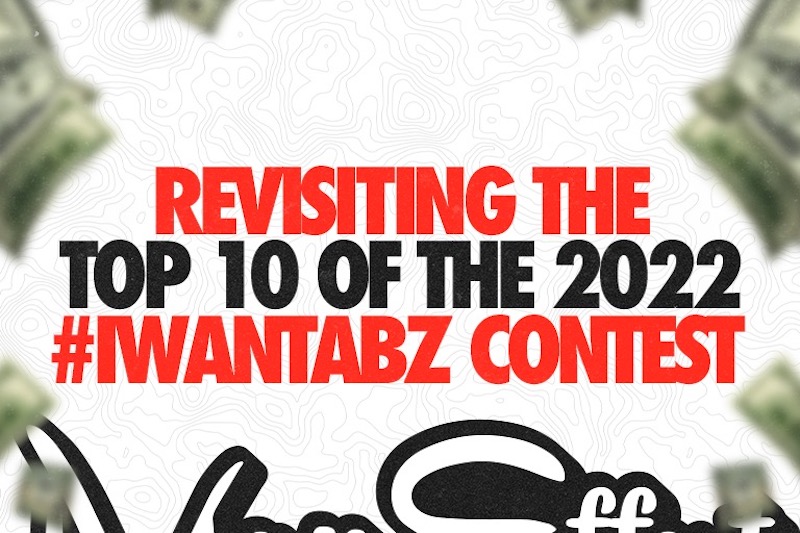 Travis Coxworth
1st Place
(lost 37)
Enter Travis
Year 2 of the #IWANTABS Contest. I brought the 🧃🧃 and we aren't stopping now. Put in the work for what you want. It's not easy, but it's simply. Lunges are the Key to Success (currently over 50 miles since contest).
Stop being soft and push through the pain. The process doesn't happen overnight. Will you do what it takes to change your trajectory?
Rafferty Gunn
2nd Place
(lost 75)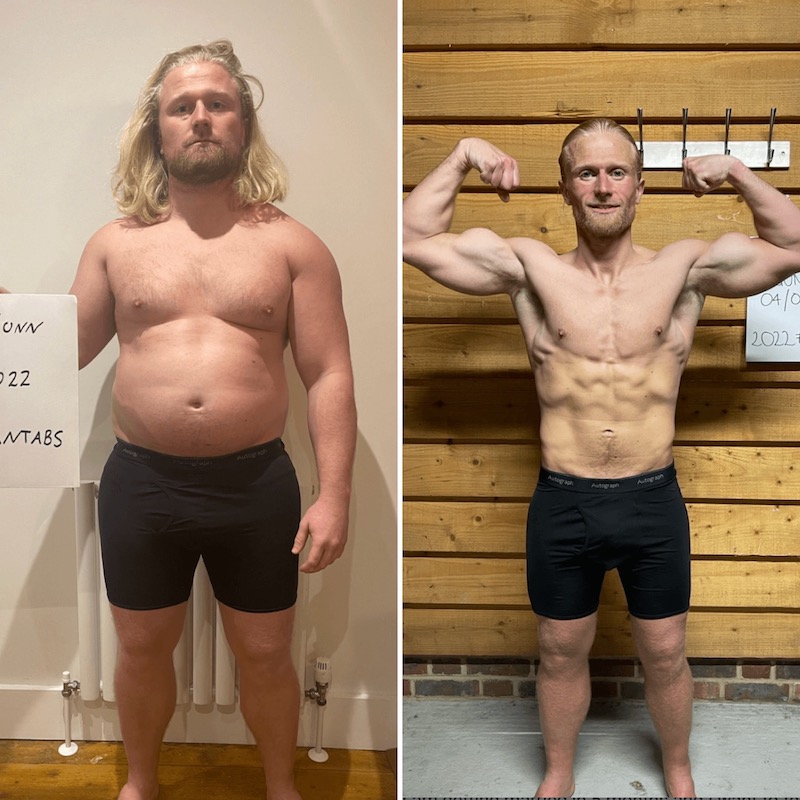 Enter Rafferty
In these 12 weeks I have changed my physical and mental state; it's led me to being more confident, happy, and got a promotion!Literally everything has changed in life for the better, so I definitely feel like I have come out a winner. I dropped 74.6 pounds and got stronger and fitter in every single aspect of life.
I didn't miss a day! I cannot thank you guys enough!
Matthew Howell
3rd Place
(lost 47)
Enter Matt
I have written this post in my head a million times since the day I signed up, but now I actually get to put words to paper with actual results that have been photographed.
In October 2021 my wife and I had our second child. Our oldest was 19 months when he was born, so to say our lives were a little hectic while we learned to be parents of 2 is an understatement. I am a high school social studies teacher and a baseball coach so my schedule in the fall is a good bit more flexible.
Rather than being responsible and going home and cooking some healthy, good food, I would get home and do what I had done for years. Ask my wife where she wanted to go eat and we would always agree on the usual. Chick-fil-A, Taco Bell, Zaxbys, Sonic, Waffle House, you know the fast easy convenient places that are staples for healthy eating. I had been eating at these places for years. Literally since college at least 2 nights a week.
I hated the way I felt and I hated the way I looked even more. Around the beginning of 2022 with a 3 month old and an almost 2 year old, I finally looked at myself in the mirror and quit making excuses when I heard about this competition. I promised myself that I would go all in, not thinking about the fact that now I was in the busiest months of my year, and that I was going to make generational changes for my kids.
Gerardo Alonso
4th Place
(lost 1)
Enter Gerardo
I feel I won because I already got why I came for, I have my life back on track, I feel myself again, full of energy and with all the reasons to wake up the next day and grind.
My prize is my mindset, no one can take it from me now. It changed my attitude against everything and now I'm getting progress in every aspect of me, my professional life, my business and even my personal relationships.
It's easier to front face any situation when you feel on the right track, now I can inspire others in my training team, I can lead with example and I'm convinced this is only the start for me.
Thanks Cory G for this awesome opportunity, Dustin M. for giving us every right posture at the gym, King Holland for helping us with keeping the lunge streaks. My next goal is to train one day at the Old School Gym with the unique crazy nasty hardcore 4 am crew.
Marcin Szczepanski
5th Place
(lost 21)
Enter Marcin
Undoubtedly, there will be many who "transformed" more than me as referenced by the numbers off the scale and I'm stoked for them, but I could not be prouder of the progress I made facing the obstacles set before me this year.
According to the scale, I only lost 21.7lbs but taking into account overcoming the muscle loss due to atrophy (resulting from surgery) and rebuilding better than my prior shape I feel like I embodied all the principles of the CoryGFitness community, followed the rules of Anabolic Fasting to a T without so much as a slip up and the results speak for themselves. Thank you all again!!! LFG!!
Greg Jackson
6th Place
(lost 42)
Enter Greg
My biggest transformation is one you can't see, it was the one between my ears. I went from giving into all the excuses that come with life.. I'm a dad, I've got a full time job, I'm too busy, I don't feel like going to the gym, I'll eat what's convenient… the excuses keep going.
I decided from day 1 that I was going to transform my mind for 12 weeks to see what could happen. I didn't care about the number on the scale, I cared how this could set me up for the rest of my life. Playing with my kids whenever they want to, being healthy and happy, looking good for my wife was just a bonus.
Not too long after beginning this challenge, getting up early wasn't an issue.. it was non-negotiable. Spending the extra time cooking dinner instead of eating out was easy. Drinking my water and taking my supps (fat burner, aminos, pre workout, tri-blend protein and greens) was a necessity.
Junior Tuyo-Scanlan
7th Place
(lost 47)
Enter Junior
When I entered the contest it was about looking better than the previous winners as the contest went on people began to approach me telling me of their own struggles to lose weight. They wanted to know how I did it then it hit me this contest was bigger than just me and the price awaiting me if I won…
I began to use my journey to bless others and show that they also can achieve their weight loss goals but it didn't have to just deal with weight loss it could coincide with any other goals they want to achieve in life…
When I look at Max Effort as a company the owners…their morning trying crew I began to realize it was more than a supplement company it was about each one reaching one each one teaching one within that is a bunch of amazing people that embody the balance of the physical the mental and the spiritual…the journey that the contest took me through and how it has allowed me to bless inspire others…
I believe I also have displayed that max effort lifestyle through the mental physical and spiritual.
Nate Miceli
8th Place
(lost 15)
Enter Nate
➡️ I GOT ABS I GOT ABS I GOT ABS!! I believe I won because of my results!
I believe I won because I did all the work AND THEN SOME! A lot of ppl did this contest and I'm sure look better than before, however I sure some would see my final and wished they looked like me!
I didn't have a lot to weight to lose but dammit I lost it and then got muscle on top. I've worked my ass off for the last 3 months and very proud of how I feel and look. I think you'll be able to see that I put in extra work but the thickness of my abs.
Laura Kingslee
9th Place
(lost 2.5)
Enter Laura
➡️ Most people entered this contest for the car. I entered this contest to transform into the kind of person who can buy the car ten times over without blinking an eye.
➡️ Winning isn't an act, but a daily mindset and series of habits that make up your entire life.
My 12-week journey wasn't perfect. There were a few days that I chose mac n cheese over clean eating. There were moments I had to go inside after 5 minutes of running and sleep the rest of the day because of my chronic illness.
I didn't have the perfect transformation. Max effort looked different every single day…but how many times do people avoid going to the gym because they're afraid of not having the perfect workout?
Winning means having the courage to keep moving forward despite the challenges that hold you back. The battle isn't against other people in the competition or even yourself. The battle is against fear. Self-judgement. Negative thinking. Apathy. I won because I chose to win.
This competition taught me how to choose myself every day. Now, I am unstoppable because I love myself more than ever.
Justin Brooks
10th Place
(lost 31)
Enter Justin
➡️ The lunges actually became something I looked forward to. I've followed the Get Stacked plans for years now but had been inconsistent with the diet and lunges until now. When things got tough and I wanted to take a day off from lunging, or eat that extra cheat meal, I always had that voice in the back of my head telling me to quit being soft.
The 12 weeks are up, but the habits I've created will stay. I never set out to lose a certain number of pounds. I knew I was going to lose weight if I changed my habits and followed the protocols. My goal was to lunge every day, follow the AF diet, and to get some abs that popped. I made this happen.
– BONUS –
2021 Winner
Josh Carey
(lost 54)
Enter Josh
➡️ When I began this competition, I was not in a good place at all mentally. I was fat, had stopped working out for months, and was heading down a dangerous path of continual weight gain.
Doing this competition ended up being life changing for me. In my goals, I said I wanted to lose more weight than anyone else in this competition. The original goal I had was 40 pounds, but then I watched the interview with the winner from last year and he said he lost 50 pounds, so I had to beat him and get to 51. I ended up losing almost 54 pounds and beating even that goal.
The changing of my diet was the hardest part. Before this competition, I was never mentally strong enough to say no to pizza or fast food when it was around me. However, after this competition that little bitch is gone and I'm mentally strong enough to stay true to my diet everyday.
This has been one of the most challenging but rewarding things I've ever done. Now I have my life back and I'm going to be able to be an example for my patients and show them that I've been where they are, and they can lose weight and have a healthier life for themselves like I do now.
Write your story and make your best transformation in 2023.
Want your first month at CoryG Fitness

for just $0.99?