I had been following Cory since I was in high school, it wasn't until Spring 2016 that I found out about corygfitness.com and signed up for the site.  I was wrapping up my junior year of college and was weighing in over 300 pounds.  I had always been a really big dude so after signing up for the site, I started watching the videos about Anabolic Fasting along with looking at the Get Stacked Programs.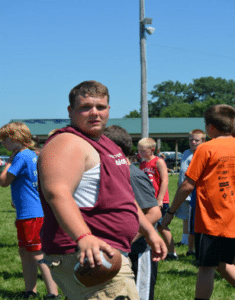 Anabolic Fasting was perfect because I struggled hard with having to prep 5-6 meals a day.   AF was mapped out for me, and I only needed to worry about lunch and dinner.  The other thing that helped keep me dedicated was the built-in cheats on the weekends.  The weekend was something I could look forward to and allow me to stay consistent through the week, and still enjoy time with friends on the weekend within reason.
I was blessed to have the opportunity to play college football and train at a high intensity, while having great strength and conditioning coaches.  However, once I started Get Stacked, I quickly realized that the programming was so unique and more challenging than anything I had ever done before.
With the combination of AF and GS, changes in my body started coming really fast, and by the end of that summer I had lost 100 pounds,  I have continued to live the AF lifestyle and follow the GS programs, and today sit at 180 pounds AND am stronger than I ever was at 300!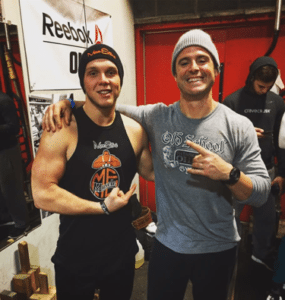 The site was awesome for my physical transformation,  and Cory's daily motivation and tools helped me form habits for sustained success.  From a mental standpoint, it has paid even bigger dividends.  I was pursuing a career in the insurance industry to follow in my father and grandfather's footsteps.  Cory talks about generational change hit home hard.  I wanted to break away, and now I am focused on pursuing my passion for having a positive impact in other's lives through the fitness industry.
If you are looking to make a change whether it be in the gym or in life in general, now is the time to take action,  Cory gives you the tools through his site,  and you just have to put in the work!  I promise you the results are life changing!
#corygfitness #whatsyourstory